VMware Certifications validate the critical skills required to integrate and manage the technology that drives our customers desired business outcomes. Certifications are organized into multiple technology areas with levels for those new to the industry as well as experts in the field.

We currently offer the following VMware Certification Courses: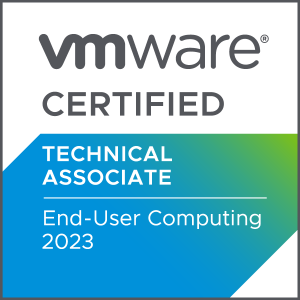 VMware Certified Technical Associate End-User Computing 2023
The VMware Certified Technical Associate – End-User Computing (VCTA-EUC) certification holder has entry level knowledge of end-user computing and endpoint management concepts. The certification holder has high-level awareness of VMware's End-User Computing products and solutions. The certification holder has the ability to perform basic operations with VMware Digital Workspace products.
Exam: Associate VMware End-User Computing (1V0-61.21)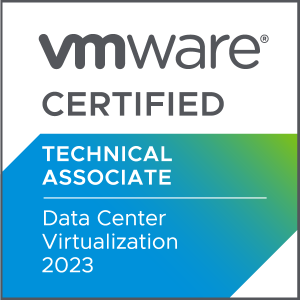 VMware Certified Technical Associates - Data Center Virtualization 2023
The VCTA-DCV certification holder has a basic understanding of virtualization and vSphere concepts. The certification holder also demonstrates knowledge of data center technology and basic troubleshooting concepts. A VCTA-DCV holder also has a working knowledge of managing cloud resources and basic networking concepts.
Exam: Associate VMware Data Center Virtualization (1V0-21.20)
Goldy Ventures' IT Certifications and test prep courses are second to none. Our courses will assist participants in obtaining their certification quickly and efficiently.
Whether you need customer services, sales, or dealing with interpersonal conflicts within the workforce, Goldy Ventures will have the right solution for you.